About Mountain Sky Closets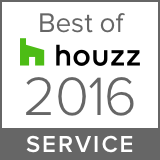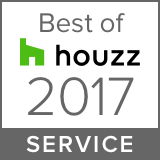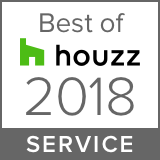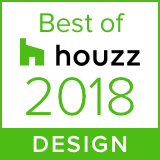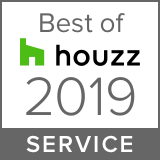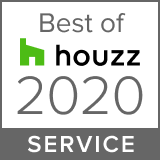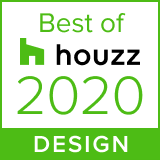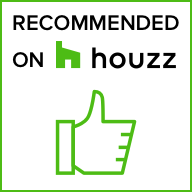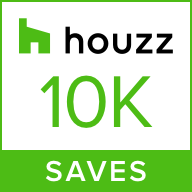 Mountain Sky Closets has provided Northwestern Colorado with exceptional home organization systems for more than 10 years. Locally owned in Steamboat Springs and with a location in Granby/Winter Park, we offer custom storage solutions for your garage, master bedroom, home office, pantry, mudroom, and other spaces throughout the home. Our custom design team understands the storage challenges an active lifestyle can create. Whether you are an avid skier, horseback riding enthusiast, mountain biking competitor, marathon runner, fly fishing hobbyist, or you enjoy a host of other outdoor activities, finding adequate storage for your uniquely shaped equipment can quickly become a headache. The Mountain Sky Closets difference is that we live and work in your community. We enjoy many of the same activities you do and thus, require many of these same storage solutions in our own homes.
We utilize only the finest products for the construction of your home storage organization systems. Our soft-close hinges, quality components, and fully backed cabinets stand up to the extreme weather conditions Colorado is so well known for, and they keep pests out of your personal items. Unlike other businesses in the area, we carry custom-made maple dovetail drawers that are stronger, more resilient, and more beautiful than anything offered this side of the Rockies.
Our storage solutions are fully customizable to fit your personal color and style preferences. Wooden furniture and warm-colored fixtures are extremely popular in mountain and ski towns. It is for this reason that we carry a full line of premium wooden cabinets for in-home applications. Whatever the theme of your home may be, we can construct something to fit seamlessly in your home design and help organize your life.
Mountain Sky Closets' professional creative team visits your home for a no-obligation consultation. We listen to your design ideas, storage goals, and style preferences to recommend and devise a layout that meets all of your needs. We take pride in the level of customer service our team provides from consultation to installation. Find out why so many Northwestern Colorado homeowners are calling Mountain Sky Closets for their custom organization projects. Contact us for a free, no-obligation in-home estimate today.
Locations of Service for Custom Closet & Garage Systems
Mountain Sky Closets is proud to be owned and operated in the Rocky Mountain State. Based out of beautiful Steamboat Springs and with a location in Granby/Winter Park, we service the entire Northwestern area of Colorado including:
Craig
Oak Creek
Yampa
Kremmling
Hot Sulphur Springs
Granby
Fraser
Winter Park
Tabernash
Granby Lake
Steamboat Springs
We provide customized storage solutions, such as custom closets, garages, pantries, and more, for homes throughout Northwestern Colorado. No matter what kind of equipment or items your active lifestyle requires, we can plan a space to house everything neatly and effectively.
If you are an interior designer or independent contractor looking to work with one of the most respected custom cabinetry installers in the state, contact Mountain Sky Closets today.
Mountain Sky Closets Design Process
Consultation, Estimate, Installation & Guarantee
Our Design Process
Mountain Sky Closets uses a systematic approach to all of the custom home organization solutions we create. We use our four-step design process to consistently deliver exceptional results throughout Steamboat Springs and the surrounding areas. Whether you reside here all year-round or just for a few months each year, you will always enjoy using our custom storage systems.
Consultation:
When you contact Mountain Sky Closets, the first step in our design process is to set up a free, no-obligation consultation. One of our Steamboat Springs, Granby, or Winter Park custom closet and garage designers will come to your house to assess your project space and determine your organization's needs. Once we have gathered this information, we use our state-of-the-art 3D design software and a picture of your space to provide a glimpse of what your plan will look like. Changes can then be made to achieve the perfect organization system layout.
Estimate:
We will provide you with an estimate for your personal layout shortly after your in-home design consultation. All of our designs are fully customizable, making it easy to amend your plan to include last-minute accessories, upgrades, or color changes. We strive to provide you with the best price for your organization system while exceeding your expectations of what storage solutions can be.
Installation:
After a contract is signed, our premium organization products are usually manufactured and installed within two weeks. Each of our installers is ensuring your complete satisfaction and will treat your home as if it was their own. All cabinets are wiped free of any dust or debris and the entire area is left spotless once the installation is completed.
Guarantee:
All of our commercial-grade cabinetry comes backed by a lifetime guarantee. Period! We will replace the product free of charge should it fail throughout the course of normal use.
It is the thoroughness of our home organization system design process and our willingness to cater to your design preferences that have earned us our five-star reputation. Contact us for a free in-home estimate today and learn more about how Mountain Sky Closets can help you organize your home!